Premium Pontoon Boat Console
SKU: KSC1-300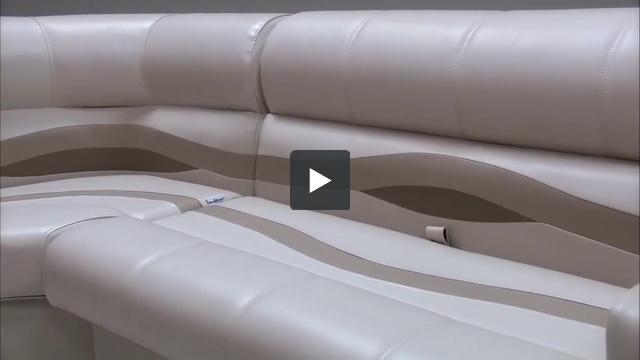 Console is made of plastic and access panel is covered in our 30 oz marine grade seat vinyl.
Pontoon Boat Console Dimensions:
Overall Console Width: 27"
Overall Console Depth: 15"
Overall Console Height: 33"
Access panel is on front of captain's stand
Our History
PontoonStuff® was founded on the idea that rebuilding a pontoon boat should be affordable and that you shouldn't need a payment to get that new boat feeling. With factory-grade pontoon furniture, flooring, and parts, we make it affordable to have a great-looking pontoon boat again!
Here are some quick facts about us:
We've been in business since 2005, and have helped over 200,000 customers fix up their pontoons. We sell to an average of 35,000 new customers per year.
We sell more replacement pontoon boat seats than all other marine retailers combined, and focus on offering everything you need for your pontoon restoration.
Designing, building, and selling our pontoon boat seats directly gives us a big advantage: We can invest more in quality because we control the entire process. 
All products are stocked and shipped from our facilities in Elkhart, IN and Dalton, GA.
Before building our own DeckMate brand of pontoon furniture in 2012, we sold nearly every brand of replacement pontoon seating, so we understand what makes a high-quality seat. Because of our experience with other seat brands, we knew where to focus our efforts in order to offer superior quality pontoon boat seats.
PontoonStuff® Quality Promise 
Our success is tied directly to our ability to provide you with quality products and the best customer service. Quality and excellent service are our top priority!
Industry leading warranty - 6 year full replacement

 

on any defective pontoon furniture. No other pontoon boat seat manufacturer offers this level of service because no other manufacturer uses the same quality of materials.
If your pontoon boat furniture arrives with any defects or quality issues, we will pay to return and replace your pontoon boat seats immediately.
We pay all costs associated with any damaged or defective seating. There is never any cost to you.
100% transferable warranty - if you sell your pontoon boat, the buyer is covered. If you're a second owner, just provide us with the original owner's name or order number.
You're making a big investment with your time and money when you choose to restore a pontoon boat. Making sure all of our customers know we will support them after the sale is important to us. We will take care of any problems you have quickly and at no cost to you, as we personally warranty everything we sell.
* For more information about our warranty, please click here or call (877) 295-9522.
Orders over $100 is FREE! Place an order by 4pm EST (Mon - Fri) and we'll ship it the same day! For additional shipping information, please click here. 
If you are not completely satisfied with the quality of your product, you may request a return for any unused and undamaged merchandise up to 30 days after date of delivery for a complete refund (excluding cost of return shipping). For more information about returns, please click here. 
Small Pontoon Boat Console Assembly:
With the screws included, mount the Pontoon Boat Console to your Pontoon Deck.

Once the Pontoon Console is attached and mounted to the floor of the boat, take the access panel and attach the four (4) screws to the opening of the console.
This will cover up the opening to give you a finished-looking Console. 
Click the Ask a Question button.
I have a WERES 20 ft toons & 16 foot interior. I need a new steering console. Which one cause it's small?

You would need to measure the Steering cable you currently have or the available space. Since our products are universal, we recommend comparing your measurements to the ones we have listed on our webiste.

we have a 24' sundancer pontoon. behind and on top of the back seat there is a cushion measuring 25" x 94" to cover 2 storage compartments and a place to lay out. I will need a cushion for that as well. do you offer this product

Unfortunately, we do not offer the Sun Deck Cushions. We do over Pontoon Seat Vinyl sold by the running yard and 54" wide to match any seating you may have purchased from us.

Do you sell covers for these as well?

Unfortunately, at this moment we do not offer any Cover for our Premium Pontoon Boat Console.

can you mount thoutle control to thie consol

Yes, depending on the measurements of the throttle size. I would recommned comparing the measurements of the console and make sure there will be enough space available. The measurements of the face are located in the featured pictures above.

1-How many pieces does this come in ? 2-Does the top half lift off ? 3-my old console stores the battery in the Bottom. Is there room for that ?

1 - It will come with 2 total pieces. The Pontoon Console itself, and the vinyl covered access panel.

2 - The top half of the Pontoon Console does not lift off, as it is one entire unit.

3 - It is going to depend on the measurements of your battery. I would take a look at our featured picture that lays out all the measurements of our console and compare them. That should help determine if you battery will fit inside.

Can the throttle control be attached to this unit?

Yes. Unfortunately, it can only mounted in the front of the console. If you look at the pictures in the featured pictures, it will show you a layout of what items can placed on the Premium Large console.

Do you sell the blank Gauge plate for this helm?

Yes we do. You can choose it as an option from the drop down menu when you purchase the helm. If you have already ordered and would like to order the Blank gauge panel for the helm please feel free call us and we will get you taken care of.

Can I order just the front panel?

Unfortuantely, we do not offer the front panel of the Premium Pontoon Boat Console separately. If you need a replacement, you will need to contact us via phone number 877-295-9522 with your Order Number. Thank you

Can I install a binnacle control on the face of this console?

Yes, it is possible to mount a binnicale control on to the face of the pontoon boat console.

Do you have a visor for the console?

Unfortunately, we do not have a visor for this pontoon console at this time.

Can I get the console without any color in the removable panel. Just need it in white.

I'm sorry but we only have the pontoon console avaliable in the colors listed. We do sell marine vinyl by the yard and you could recover the front panel in white vinyl.

Looking to update my old pontoon, but I want to know if this console would fit a subwoofer box inside it? hard to tell from the pics, but the dimensions seem a bit small to do that.

It might be a little small for that. I know some customer have placed them in the seat base or even went with our larger helm that has plenty of room in it.

Does this console need plywood backing for steering wheel mounting

You will not need plywood. We have designed this pontoon console to be strudy enough to handle your steering wheel and any other items you would like to mount to it.

Could I return and get a different one if I don't like it?

Yes. You would have 90 days from the purchase to decide if you would like to return it. You would however be liable for the return shipping costs.

Does this come with the instrument panel as well?

Yes if you add the panels for $500. It will come with the panel, instruments and switches.

Does the carbon fiber panel or the wood grain panel come with the switches and gages installed as shown in the pictures for the $500 price tag or is it just the panel

Yes, this pontoon helm does come with the switches and gauges if you choose the wood grain panel.

Is there any difference between the premium console and the classic console? I don't see any difference in measurements between the two.




  The only difference between the two pontoon Consoles are the accent panels on the front that are designed to match our classic and premium pontoon boat seats.   

Premium Pontoon Boat Console with the burl wood panel come as shown in picture, with all the gauges and switches for $749.00?

Yes the pontoon console with come with wood panel and gauges for $749.00

Is this compatible with rack and pinion steering?

The Premium Pontoon Boat Console is compatible with rack and pinion steering.

Is the area for gauges above and around where steering wheel mounts flat

Yes there is plenty of room on this pontoon console to mount gauges above the steering wheel.

Will this console accommodate a radio?

Yes, This pontoon boat console will accomdate a marine radio. 

What are part numbers for blank gauge panel and rocker switch panels that fit in this console.

You will need to call in and place this order over the phone. Those parts are not listed on our website. 877-295-9522

Is the bottom solid or open

This Console base is open. You will able to access the inside from the access panel that is to be installed on the front. 

I'm thinking about ordering a cover for my 25 ft pontoon....is there room for the center poles and if so, how much are the poles?

Yes, unfortuantely, we do not offer the poles. Or, Cover Support Sytem that you referring to. You will need to purchase that elsewhere.

How much does this helm weigh?

This Premium Pontoon Boat Console weighs roughly 62 lbs.

Can you put a battery in the console?

I believe that there is enough room for a standard battery.

Will the throttle control assembly mount to the side of this pedestal?

Yes, you can mount the control assembly to the side of the Pontoon Console.

Are the mounting brackets etc. included or do I need to order those? Are there instructions included?

Yes these come with the wood screws to mount this Console to deck of the Pontoon.

Does this just fit over the old one that's there? Would I need to re hook all the controls or is this just a shell?

Yes. This is just a shell. You will need to remove all components and add them to this console.

What do you recommend for cutting holes in this console?

There are many ways to cut holes in the Plastic Console. We have used a sawzall here in our showroom.

Is there room for the shifting box at the top of the console beside the steering wheel

That would depend on the measurements of the assembly you have. That way we can measure it and find that out for you.